Hi all.
I've recently made a start on my Tamiya mustang which I picked up at SMW 2011. It's been,and continues to be, a very busy time for me but I'm making a determined effort to take a little "me time" and actually get some modelling done.
While I have a couple of other builds at various stages I thought I'd start a build blog for the Mustang for a couple of reasons.
Firstly, there seems to be a distinct lack of build blogs for this amazing kit on Aeroscale, expecially after the huge amount of enthusiasm which greeted its release, and secondly, if I start a blog I might get that extra bit of encouragement to actually crack on and get it done.
I'm going OOB, with only a set of seatbelts and some Grey Matter wheels to replace the kits rubber ones. I picked up a set of Roy Sutherlands cockpit decals at the same time as I bought the kit so I'll be using them as well.
What scheme I'm going for is undecided as yet, but I'd like to do something a bit different so we'll see what I can come up with.
The first few stages of the encyclopedic instruction manual cover the assembly of the Packard Merlin. Tempted as I was to add pipework etc I'm just going to build it as it comes. (I have a 1:18th Merlin to build which will get all the trimmings anyway).
Here's the engine. A base coat of my scale black (50/50 flat black and red brown mix), and some very thin filters of Tamiya smoke, Flat Orange, and various greys were finished off with a dry brushing of a few different greys and then a filter of Tamiya buff to draw it all together.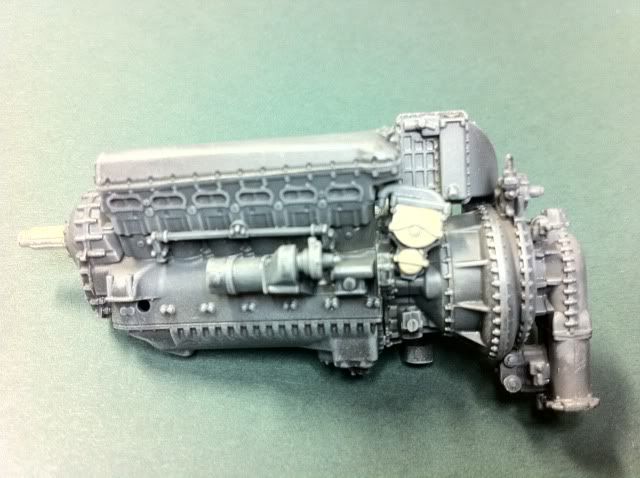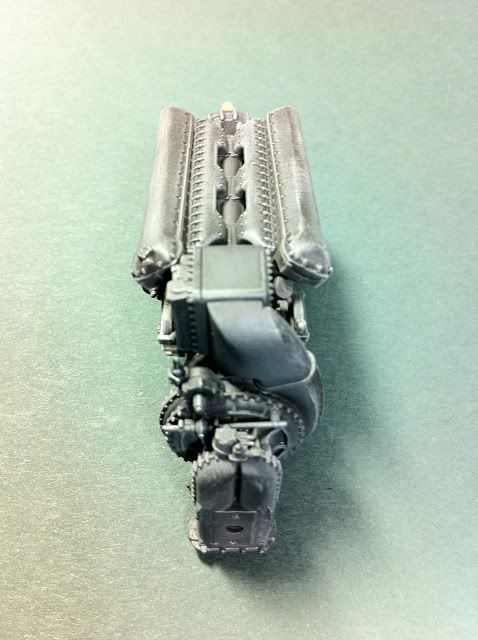 I'm very pleased with how it came out, and I've moved onto the oil reservoir/ firewall section now.
Nige