Well with Telford over I felt a need to hit the bench as well as looking for something to go with next years ĎAnimal magicí theme.
So the newly released Starling models 1/350 British T-class group III Sub in the form of HMS Terrapin this was joined by a Fujimi 1/350 IJA yes Army Maru Yu-1 transport sub.
Then seeing some Italian naval ships coming to market one from the stash hit the bench to make way for one of the other so say hello to the Trumpeter 1/350 RM Zara heavy cruiser.
Terrapin is the larger of the two subs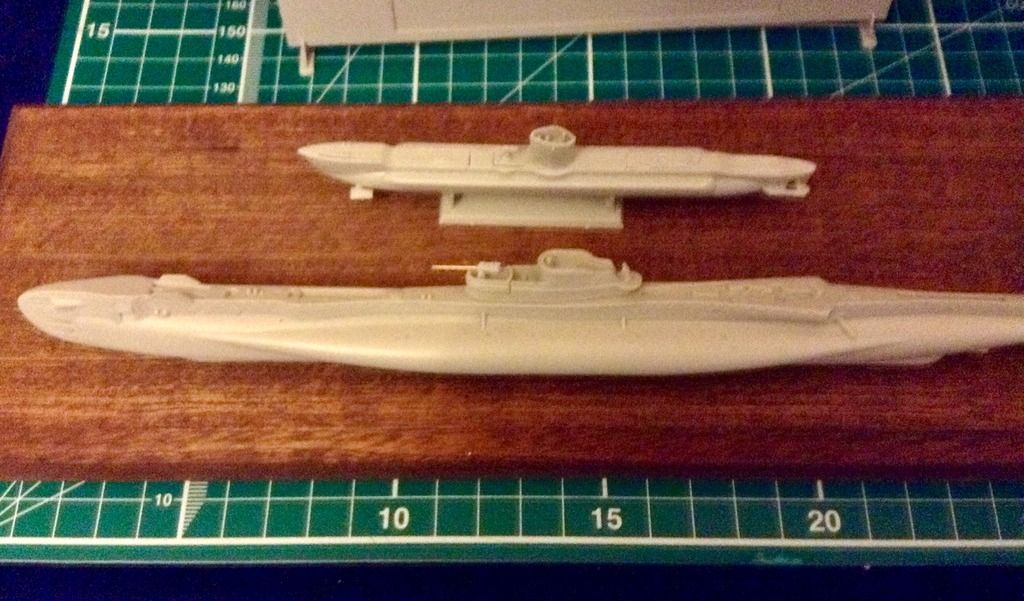 Bit a gap in the deck to sort out, donít worry none of the superstructure is glued.
Another gap at the stern, waiting for a wooden deck which Iím hoping will cover the filling needed here.